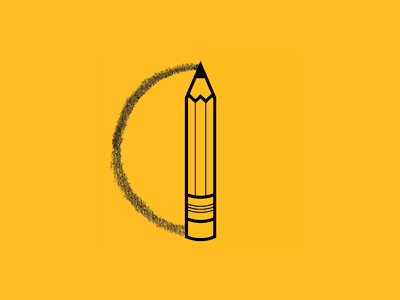 About Aavishkar
Aavishkar – a CBSE Affiliated School invites our young curious mind to step into the new-age learning ecosystem. A beautifully designed child centric infrastructure nestled in a sprawling 8 acres campus, provides our young learners innumerable opportunities to explore, experience and enjoy freedom to learn and share. At Aavishkar, learning is all about doing, challenging the conventions, being enthusiastic, innovative and creative.

Embedded in the philosophy of change and innovation, Aavishkar International School fosters culture which is dynamic, supportive and ever evolving, thus ensuring that learner remains relevant to the present and is ready to take on the future.
"The Aavishkarian For Life Philosphy" Propagates
1. O2O
"Openness to out-of-the-box thinking" that drives the wheels of innovation and knowledge at Aavishkar International School.
2. Leading By Example:
At Aavishkar International School, we believe that being Humane or Socially sensitive not only creates an aware, just, nationally routed but globally active individual. The knowledge of virtues and values learnt through various phases and stages of learning enables Aavishkarians to set a trend and lead by example.
3. Grooming The Future Change Agents:
Aavishkar International School is a world where the ideal student finds the ideal educator. Every Aavishkarian who is a part of this ideal world, be it a student or teacher, is a potential "Change Agent" with an innate capability to increase the pace of evolution and change. We believe that with our sincere efforts towards imparting education for future we can enable our learners to bring in positive transformation in the society.
"A Curious Mind Should Have No Constraints"
It's strange, how free movement, undulating landscapes, stream of butterflies, patterns of flowers can trigger the mind to imagine, think without hindrances and yet remain peaceful and ecstatic about learning.
'The Learning Ecosystem' at Aavishkar International School not only induces one to think intently, apply rapidly but also teaches one to be patient and in complete harmony with himself/herself and the surroundings.
The Learning Ecosystem spreads across a sprawling 8 acres campus, invites the children to be part of its knowledge touch points, creativity zones, hands on platforms and lovely playscapes to have fun and learn.
Safe, secure and fully manned campus ensures that the children, teachers and parents all feel comfortable and celebrate the learning process at Aavishkar International School.
"Children Must Be Taught How To Think, Not What To Think."

- Margaret Mead,
Aavishkar International School offers CBSE learning programs to students.
The Education Program at Aavishkar International School is clearly bifurcated into Learning and Development.
1. Learning at Aavishkar International School is all about encouraging meaningful exposure, experimentation and innovation, alternate learning techniques and effective technology integration in teaching and learning.
2. Development at Aavishkar International School is all about creating meaningful platforms for creative expression, encouraging self improvement and growth , personality enhancement and skill building.
The entire learning ecosystem at Aavishkar International School sustains on excitement, fun and curiosity. Keeping learning and development simple and honest is what puts Aavishkar International School in a different league. Aavishkar International School is a CBSE affiliated school offering learning program for Grades Nursery to 10th.
Student Life at Aavishkar International School is all about striking the right balance. With appropriate concentration on well being, exposure to community service the students at Aavishkar International School are poised to develop into well groomed and responsible citizens. At Aavishkar School, the child is at the core of every learning and developmental initiative. Our focus is vivid to provide stability to the child and enable him/her to positively engage in learning.
Key focus areas of learning and development:
"I AM HAPPY", with a clear focus on well being and enjoyment.
"I CAN & I WILL", building positive self esteem and confidence.
"BACK TO BASICS", for building educational competence.
"I EXPERIENCE LEARNING", for academic enrichment.
"TOGETHER WE WILL SUCCEED", support programs for ensuring optimal development.
"I AM UPDATED", enhancing general awareness through relevant educational exposure.
"I AM STRONG", for a wholesome physical endurance program.
"I LEAD", community service program.
"I AM GLOBAL", language, art and culture appreciation parogram.
"I AM AAVISHKARIAN FOR LIFE", a unique value sensitization and personality shaper program for our learners.
Aavishkarian Advantage
An Aavishkarian has the unique advantage of receiving avant-garde education from highly qualified and well-trained educators who encourage students to challenge old ideas and explore new frontiers of knowledge. Every Aavishkarian shall turn out to be confident, supportive, sensitive, knowledgeable, innovative, creative and practical in his or her persona.
At Aavishkar International School, we respect our students, provide them with a strong academic foundation and also ample exposure to choose their areas of interest and discover their passion.
"Alone We Can Do So Little; Together We Can Do So Much."

- Helen Keller
Collaborative Learning is the need of the hour in modern education. The more one shares the more one learns is the motto at Aavishkar International School.
Our knowledge partnerships at Aavishkar International School are primarily to foster the culture of research in school education. With a clear focus on being updated, relevant and exciting, Aavishkar International School is one of the first school to launch a 'Research and Development' Center focusing on creating right sort of educational programs for students, parents and community at large.